Conforme já haviamos comentado através do Twitter do webmaster do Depeche Mode, as supostas datas que andam circulando na internet da nova tour do Depeche Mode não são oficiais, hoje o empresário da banda Jonathan Kessler soltou um comunicado no site oficial, onde não nega as datas mas alerta que de certeza até agora é que em 2013 o Depeche Mode fará uma nova tour, mas que nenhuma data foi confirmada ainda, mas que assim que confirmada alguma data será anunciado no Facebook e Twitter oficiais da banda: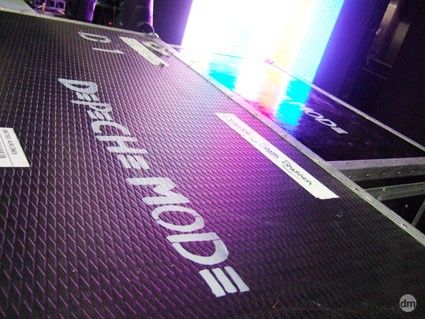 As you may have seen over the last week, a few Depeche Mode-related websites, message boards and news sites have posted alleged tour dates for 2013. While the band will indeed be touring next year, we have not confirmed any show dates yet and tickets will not be on sale until late fall. Be assured, we will make a timely official announcement on DepecheMode.com and the band's official Facebook and Twitter accounts as soon as dates are confirmed, and at that time will give full details on when tickets will be made available.
Stay tuned for more updates from the studio and exciting news over the next few months.
We look forward to seeing you soon.