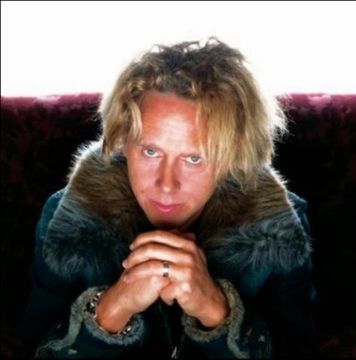 The January edition of the Q-Magazine features an interesting interview ("Gore Blimey") with Martin Gore about the new album and the possibly first single Heaven (keep in mind that it's still unconfirmed).
Thanks to Ultra_Depeche we got handed over some notes of the editor, that didn't make it into the print. Additionally, and that will thrill you even more, the notes contain some of the lyrics of the possibly new single – and an exciting quote of Martin Gore about the track.
Here are the original notes. Thanks again to both the Q writer for permission and Ultra_Depeche (Twitter). Please note that the Q writes listened to Heaven just onece. He describes the song as very catchy, though. Also, Heaven's lyrics were jotted down. It's not that they are at all accurate.
HIS PASSION FOR MUSIC STILL BURNS:
"When I was really young first had a job as a paper boy I saved all my money to buy records and thats what I did, and it's gone of from there really. I have a passion for music, since a young age, and I still do."
THE MYSTERY OF SONGWRITING
"Um, I want to just say in a very loose way I hate talking about songwriting because it's something you can easily dismantle and make into something that sounds very simple. whereas ,when you listen to the overall thing it has so much power. The mystery of music is one of the things I fell in love with when I was ten years old."
WHEN DOES HE KNOW IT'S TIME TO WRITE AGAIN
"It was time for convene – there's an obvious moment. i start writing at a certain point and dave of course is writing now. he starts writing at a certain point and there is a moment when we both have some good bunch of songs and its a good time to get together and start planning, its very organic. "
"There's a long gap between each of our records… three or four years… and you never know what's going to happen in that time. You can't take anything for granted."
GAP BETWEEN – DID CERTAIN TINGS INSPIRE LYRICS/MOOD?
"I don't want to sound too…. 'positive,' but I personally I feel a lot happier in my own skin as I get older and that dictates what I write the way I go about writing. I think for a lot of time I didn't feel very happy in my skin and thats a huge difference to me."
"It's been a long time now since I stopped. I've gone beyond the point even thinking about drinking. I can go out with people getting completely wasted and I don't even think about having a drink anymore…"
PAST – DRINKING/SEIZURES – WHEN NOT FEELING GOOD IN SKIN – SPIRITUAL THEMES AS A RESULT:
"I went through the majority of the band's career drinking… I was functional… (hits) you can't be happy I don't think when you're doing that. I was at the point where I was having seizures and once you have seizures that becomes a constant worry when you're still drinking. I would go on stage and I'd be constantly worried 'Oh my god am i going to have a seizure tonight? Those are the sort of things you shouldn't have to worry about!"
Some of the songs don't have titles yet. Like the first one Q hears. It's difficult because the obvious one would be "Angel" or "Angel of Love" since that's the chorus but that's quite sappy isn't it? And it's not a sappy song." (Indeed… menacing…)
"I think it is. There are always characteristics that make us sound like us.
Dave is a great front man who has a very distinctive voice. The moment you hear him you know it's him. Which I think is really important. A lot of singers are interchangeable.
That kind of defines out sound. One of the main things." (shy to reveal more of the other elements….)
"I've got quite an addictive nature in general thats probably why I went through drinking phases and health phases… now I am addicted to collecting guitars and synthesizers and anything I can use to make music."
"They're good. He's been working with Kurt. A new partnership. The last couple of albums he's worked with Christian and Andrew; this time he worked with Kurt, completely different."
SAME PRODUCER – WHAT BEN BRINGS
"Is this a trilogy?? (Laughing) I think the way Ben works is very suited to our approach to making music. He's a very strong personality and I think thats' what we really need. He's completely focused and always knows exactly what he wants at all times where as we're off and fumbling in the dark. We need a leader! This time around the demos were a lot more advanced than they usually are and Ben felt they were pointing us in the right direction and that the album had an overall feel we were going for."
simple minimalist techno intro
hymnal dirge… procession of the cross… that ends with single drum like a heart beat
LYRICS (as much as I could understand):
sometimes I [CANT UNDERSTAND WORD]
it sends in endless light
I have embraced the flame
I will scream CANT UNDERSTAND WORD
I will guide the CANT UNDERSTAND WORD
ends with minimal drum. heart beat…
MARTIN: "This track is really different for us because it sounds to me like our take on 70s rock..reminds me of rod stewart almost — there is a modern take to it, its not pure 70s rock but definitely an interesting avenue for us to explore. it's quite far from what we normally do but still sounds like us…."
Crédito: Dimas Fletcher / Q the Music