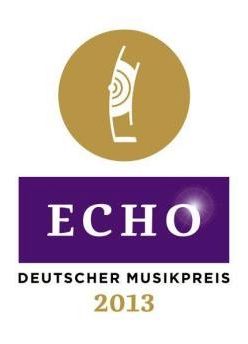 Depeche Mode estará se apresentando Echo Awards 2013, no dia 21 de março de 2013, em Berlim. Assim como aconteceu em 2009 onde revelou a faixa Wrong que estaria no Sounds of the Universe, nesta edição o Depeche Mode deve apresentar uma das musicas que estará presente no novo álbum da Delta Machine.
O evento será transmitido pelos canais de TV alemãs ARD, e Rai1.
Os ingressos estarão disponíveis a partir de 22 de fevereiro de 2013 (amanhã) no eventim.de. O custo do bilhete está entre € 53,00 e € 125,00.
Fonte: DEPECHE MODE E DINTORNI