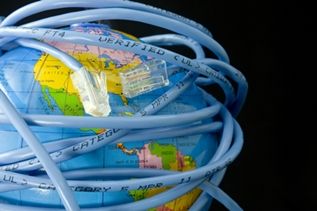 Amigos e leitores,
Gostaria de esclarecer por que os posts do blog nas duas ultimas semanas diminuíram bastante, acontece que estou com sérios problemas no que se refere ao provedor de internet aqui em meu bairro, uma empresa incompetente em todos os sentidos, mas que é a única que fornece internet de banda larga aqui, deixou o bairro todo sem internet a 29 dias, até agora, acredito que no máximo nesta semana que esta começando, estarei com a situação normalizada, pois estou verificando possibilidades, agradeço a compreensão. Sempre estaremos aqui.
Friends and readers,
I would like to clarify why the blog posts in the last two weeks decreased enough, it turns out that I'm having serious problems with regard to the internet provider here in my neighborhood, a company incompetent in every way, but that is the one that provides broadband internet here, let the whole neighborhood to 29 days without internet, so far, I believe that at most this week that beginning, the situation will be normalized, because I'm checking possibilities, thank you for understanding. We will always be here.
Los amigos y lectores,
Me gustaría aclarar por qué las entradas de blog en las últimas dos semanas disminuyó bastante, resulta que estoy teniendo problemas graves en relación con el proveedor de Internet aquí en mi barrio, una empresa incompetente en todos los sentidos, sino que es el que proporciona internet de banda ancha aquí, vamos a todo el vecindario a 29 días sin internet, hasta el momento, creo que la mayoría de esta semana que inicio, la situación se normalizará, porque yo estoy comprobando posibilidades, gracias por la comprensión. Siempre vamos a estar aquí.