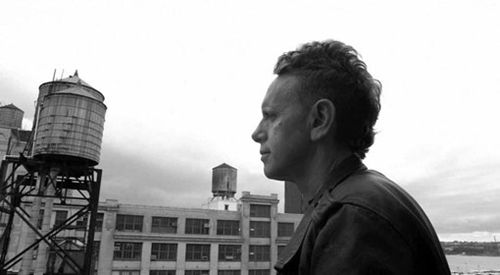 Segundo uma postagem e tradução de uma matéria que nossos amigos da Depeche Mode Fan Club Portugal fizeram a partir da reportagem do site MusicomH, os rumores de que a banda já começa a pensar e preparar para um próximo álbum da banda. Quem diz isto é Martin Gore em entrevista recente ao site MusicomH:
"Eu comecei a escrever novas canções há duas ou três semanas, mas ao mesmo tempo resolvi atualizar o software do meu computador por isso o processo atrasou... Neste momento que falamos apenas terminei uma canção pro novo álbum da banda.
According to a posting and translation of a matter that our friends from Depeche Mode Fan Club Portugal made from the site MusicomH report, the Depeche Mode have started to think and prepare for an upcoming album. Who says this is Martin Gore in an interview to the site previously mentioned:
"I literrally started writing songs, two or three weeks ago. But at the same time I decided to chance my computer set-up (apparently, because Martin PC update have the same importance of preparing the album ... Oh my God...) (...) and so I've just finished one song. The computer just came with Yosemite installed, so i had to sort it out. It's been a bit of a two week sturglee, so as we speek I've just finished one song for the band.
Journalist: for the new album?
Crédito: Paulo Henrique Novaes Santos
Fonte: Depeche Mode Fan Club Portugal / MusicomH